The play occurred with 1:11 remaining and the Wizards up 2, and led to a Gary Neal 3 to go up 5.  Chris Bosh was ejected a few plays later for arguing.
Wizards Fan's Reaction
Bradley Beal saying "Scoreboard"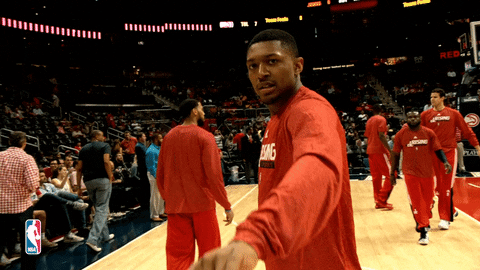 You can view the entire report from the final 2 minutes here.
The NBA completes full officiating reports of the last two minutes of every game and releases them the next day.